Modern Cookie Compliance Powered by AI
AI-driven cookie management platform. Auto-scan, categorise, fill missing info, and generate dynamic policies. Streamline user consent effortlessly. 🍪✨
Features Overview
Powerful Features
Discover the robust features that make our consent widget the ultimate solution for cookie compliance.
AI Auto-Fill & Cookie Policy Generator.

Our AI tool auto-sorts cookies and crafts tailored policies from live data, ensuring clarity and privacy in one seamless step.

Cookie Preference Management.

Empower your visitors with easy-to-use controls to manage their cookie preferences. Our widget ensures transparency and gives users the freedom to choose.

Real-time Analytics.

Gain valuable insights into visitor consent patterns and preferences. Monitor and optimize your cookie consent strategy for maximum effectiveness and compliance.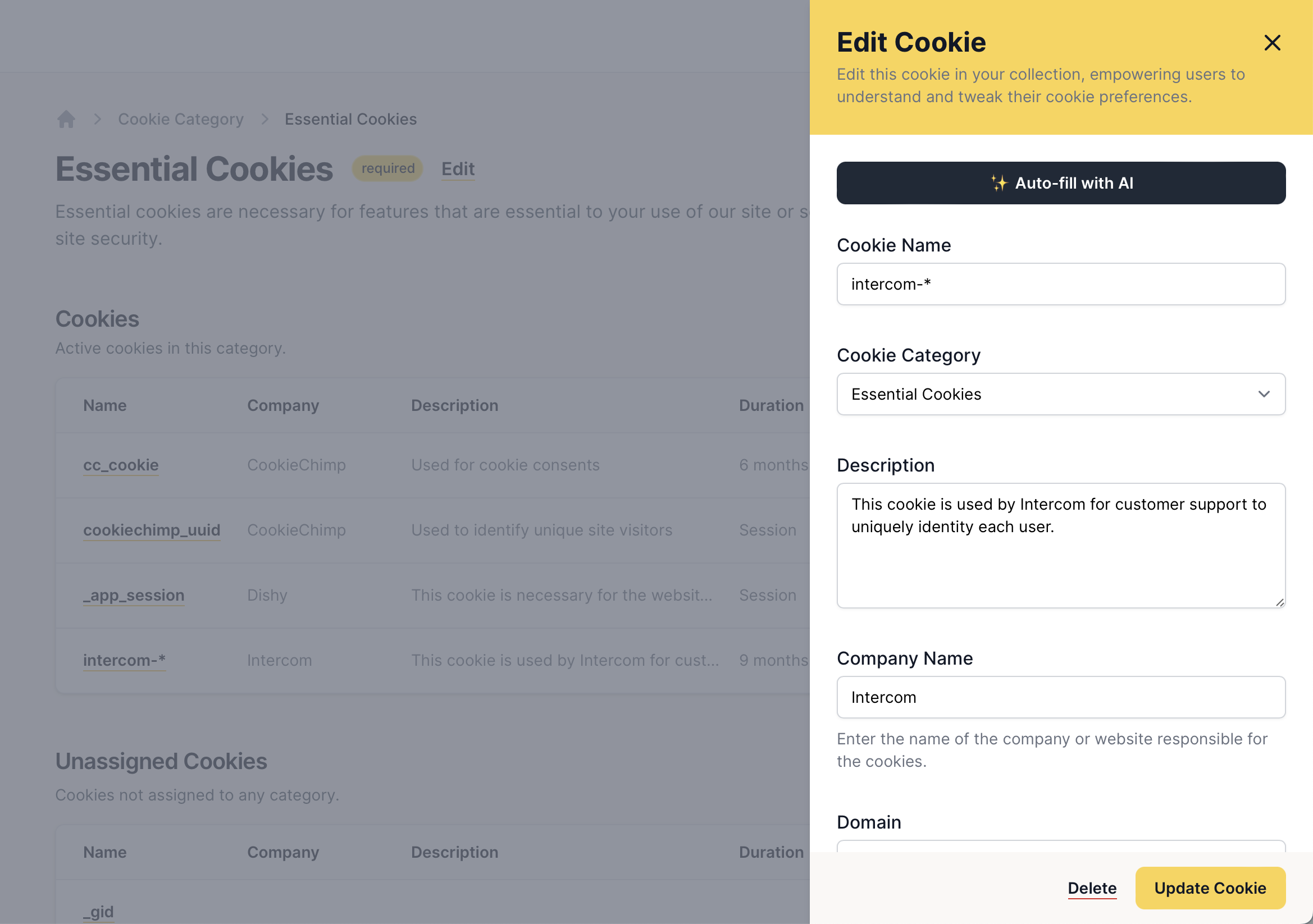 Brand Customization
Make It Yours: Customize with Ease
Create a seamless user experience by effortlessly aligning the look and feel of our consent widget with your website's brand.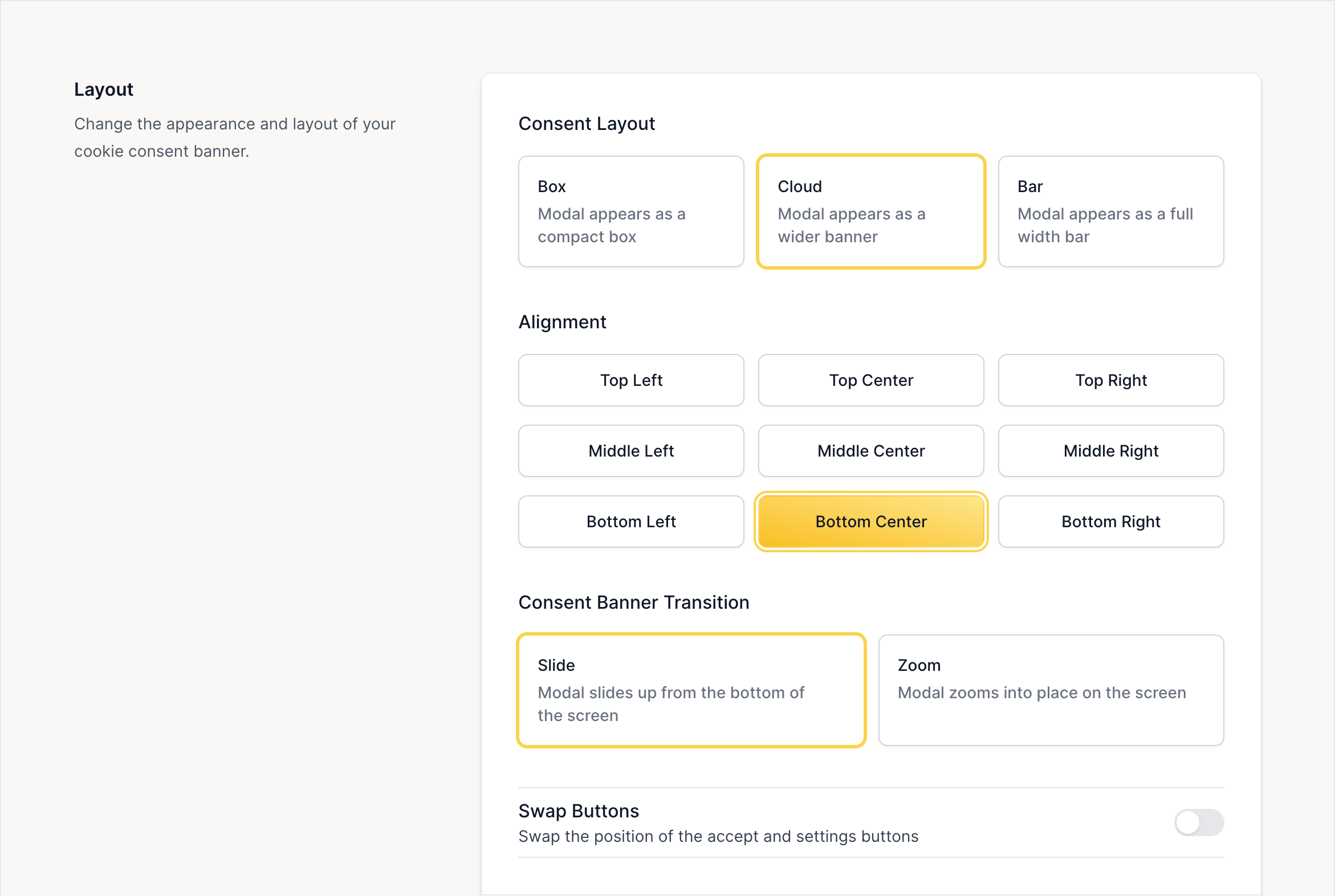 Bake a Better Web Experience! 🍪
Easily manage cookies and track consent. Streamline user consent effortlessly.